Brown Eden George – NSB 9G
NEWS JUST IN!
George is ONE of very few BULLS in Canada and the USA to be a Full Blood Homozygous Polled.
The following DNA test results have been received by CLA for the listed animal(s):
Reg No: CFM4104094, Tattoo: NSB 9G
Horned/Polled: PP = Homozygous polled
George is a doubled polled calf with a 85lb BW deep body similar to his dam Brown Eden Uncannie.
This Olympus Touch calf has a square stance and a well-developed scrotum. The Dam has been a solid producer in our herd regardless what sire we use on her (mostly) polled.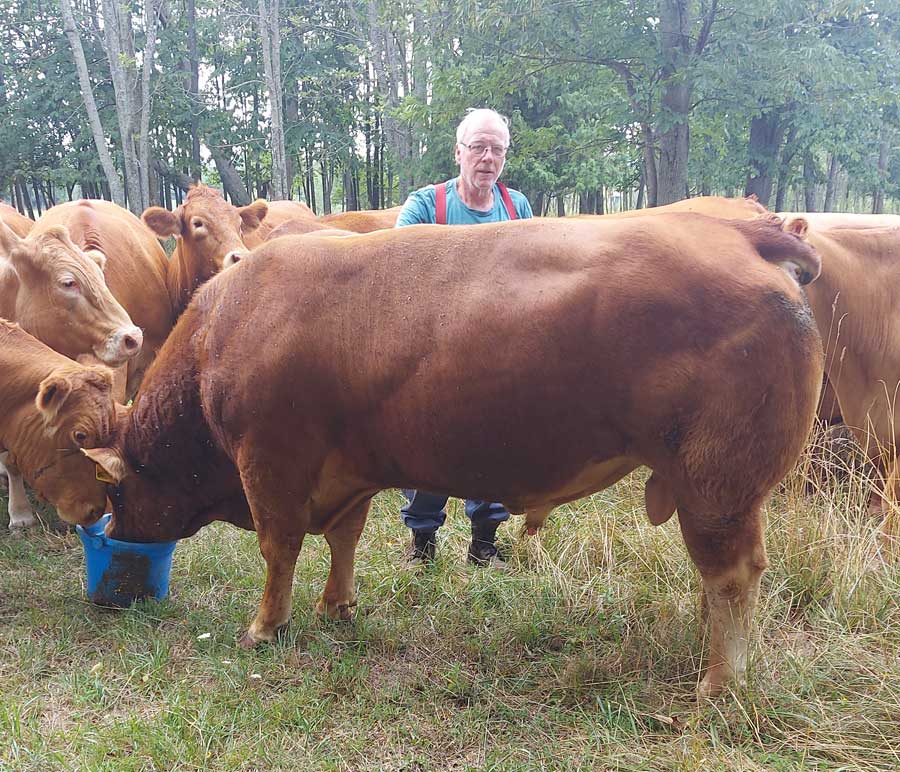 Brown Eden George – August 2022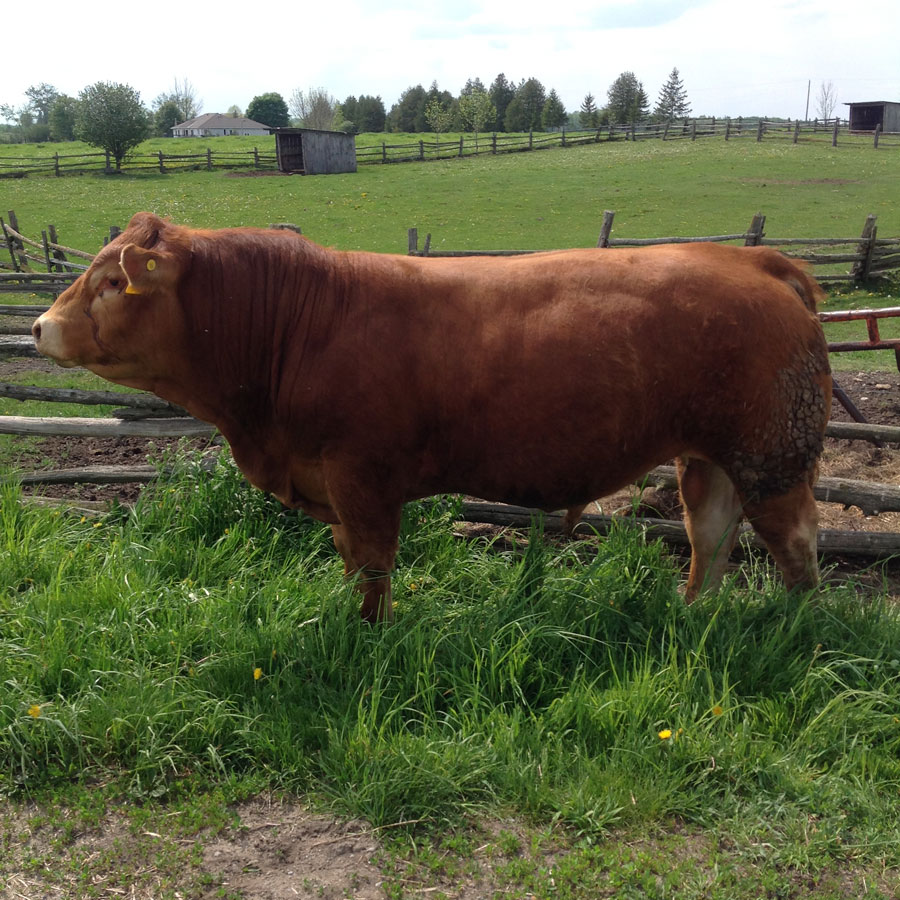 Brown Eden George – May 2021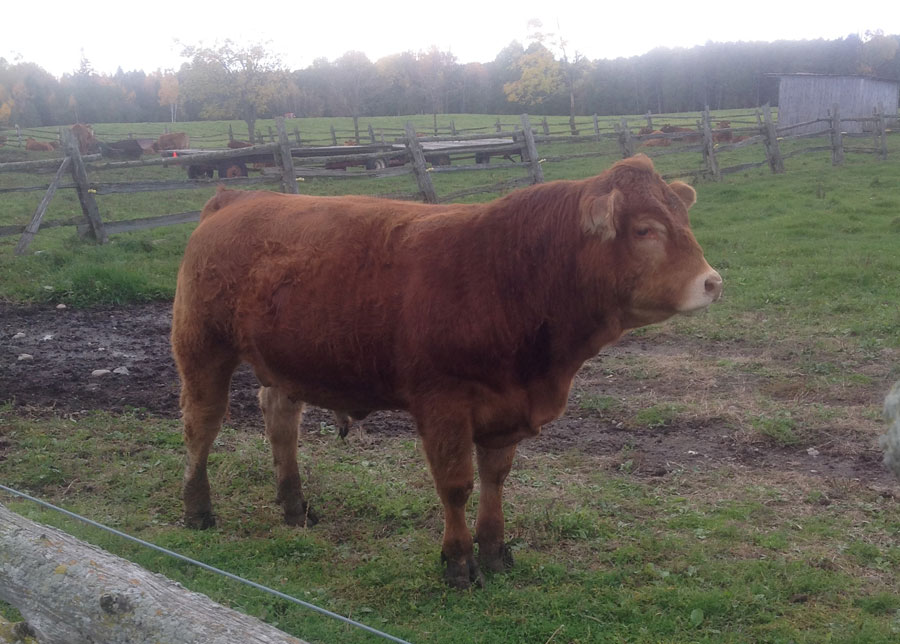 Brown Eden George – October 2020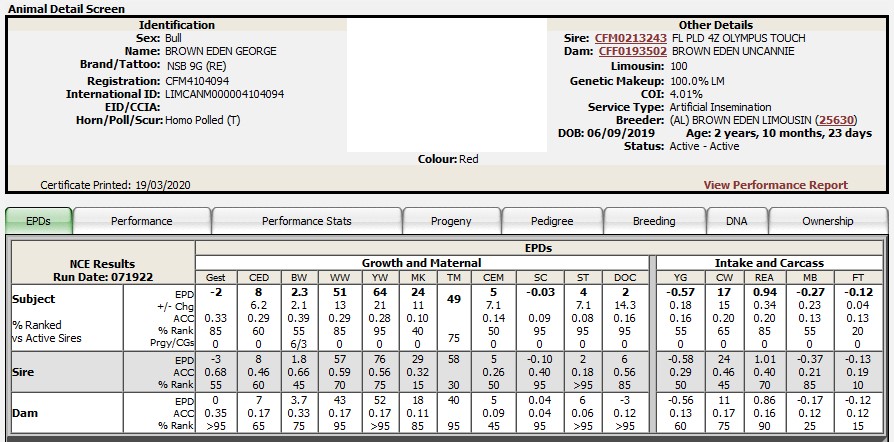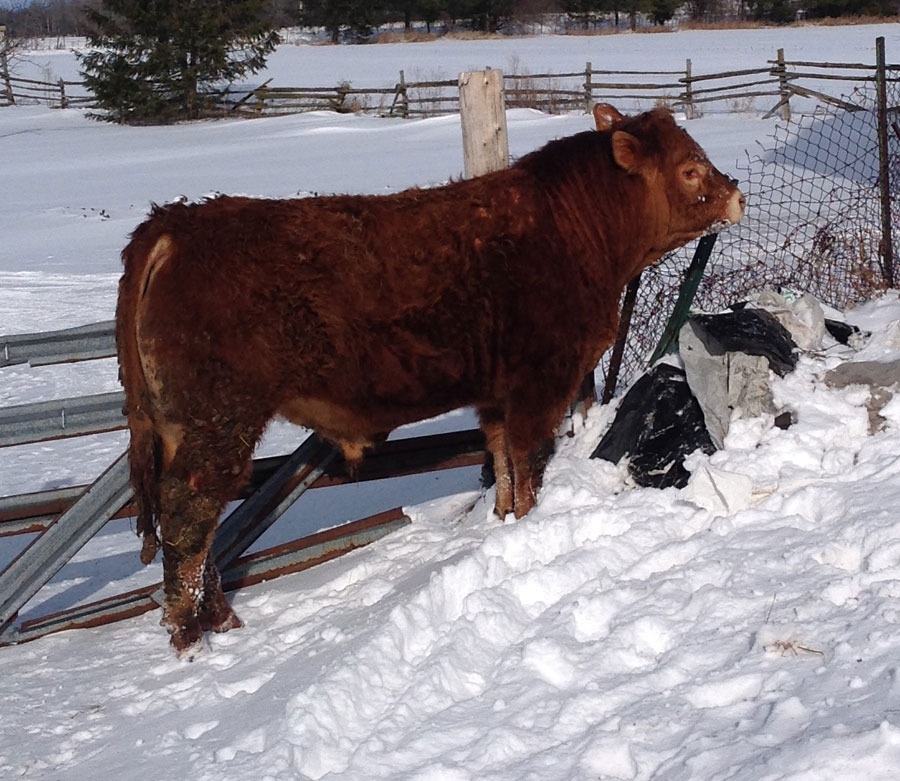 Brown Eden George – January 2021