Brown Eden Beatrice – NSB 3B
Beatrice is out of TMF Oriel and Jim Dandie (Mine Gold) and Velocity plus the Full French influence of Faignant and Ucayala.  The deep body traits solid feet carried through to her off spring: low BW seems to be her trait. Beatrice last bull calf was sold to a Charolais farm to help with calving issue.
Beatrice was AI to Brown Eden Flash NSB 2F.  Brown Eden Hugh ZNFB 15H was born November 8, 2020.
Brown Eden Beatrice – November 2022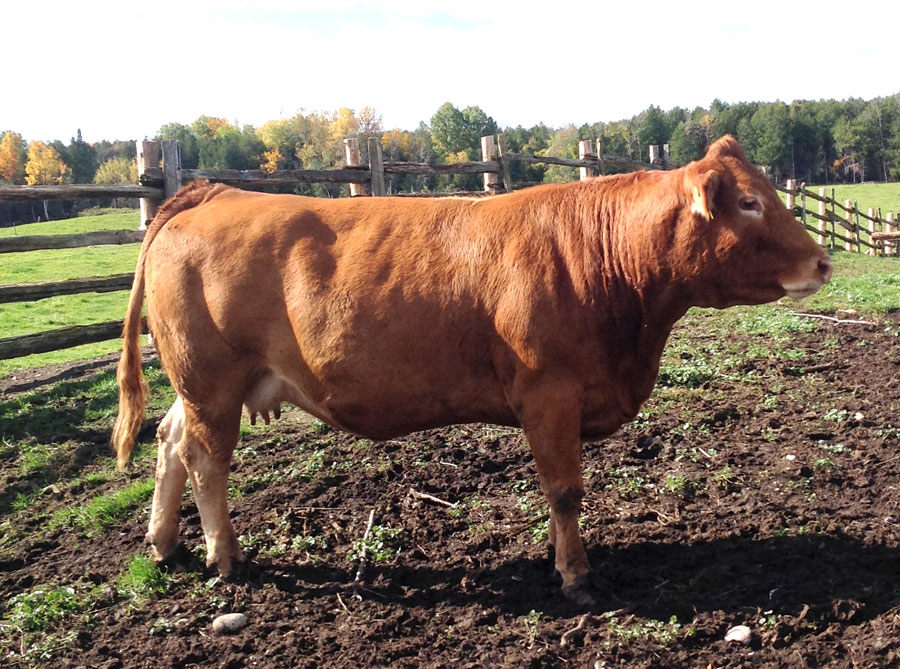 Brown Eden Beatrice – October 2020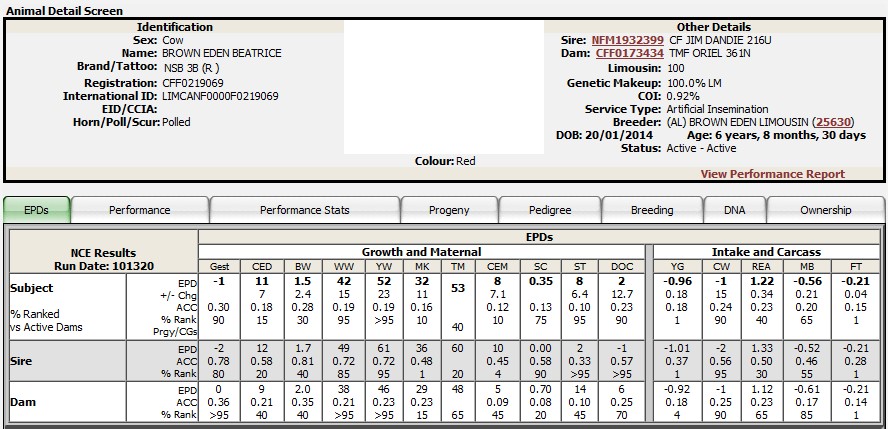 Brown Eden KitKat – NSB 1K
Out of Sire Balfore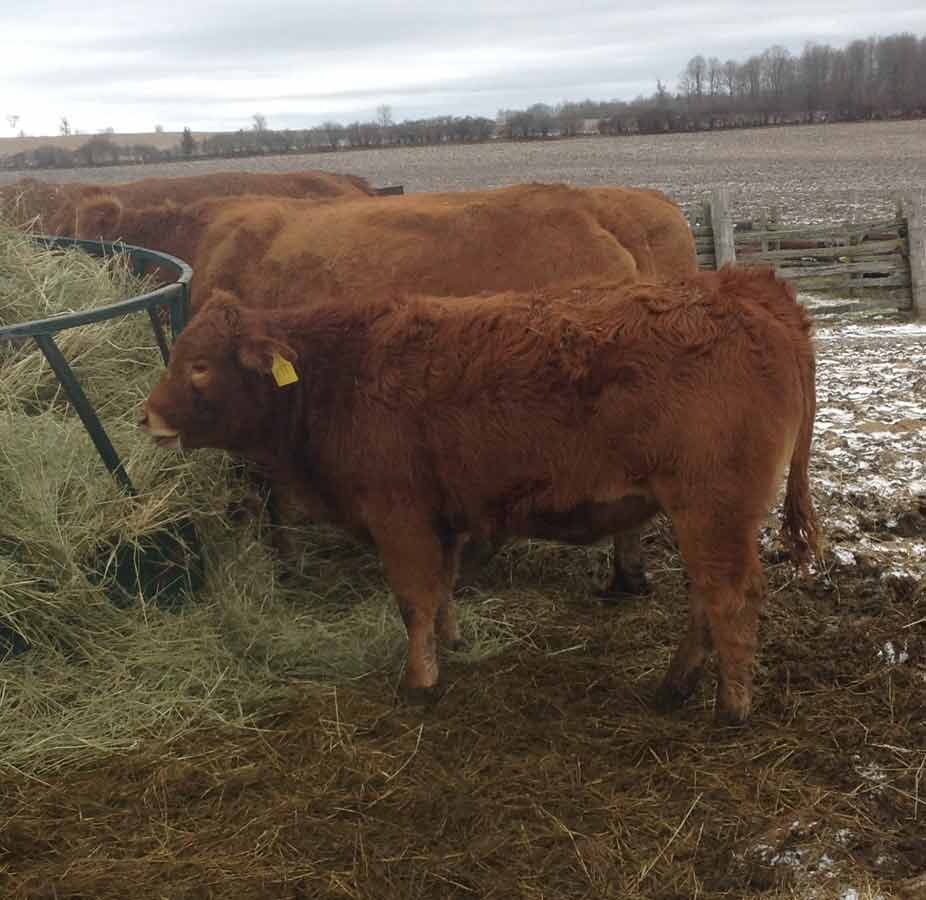 Brown Eden KitKat – Image Nov 2022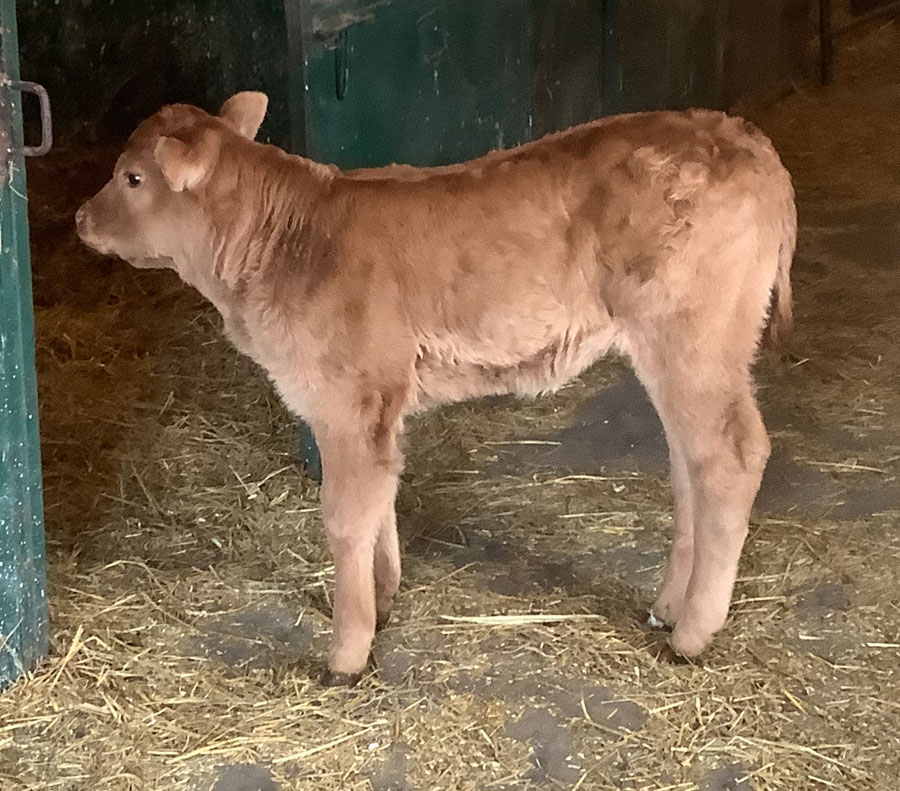 Brown Eden KitKat – DOB February 2022
Brown Eden Hugh – NSB15H
Horned Nov 8 –  79-80bw – out of Lorenzo
Brown Eden Hugh – April 2021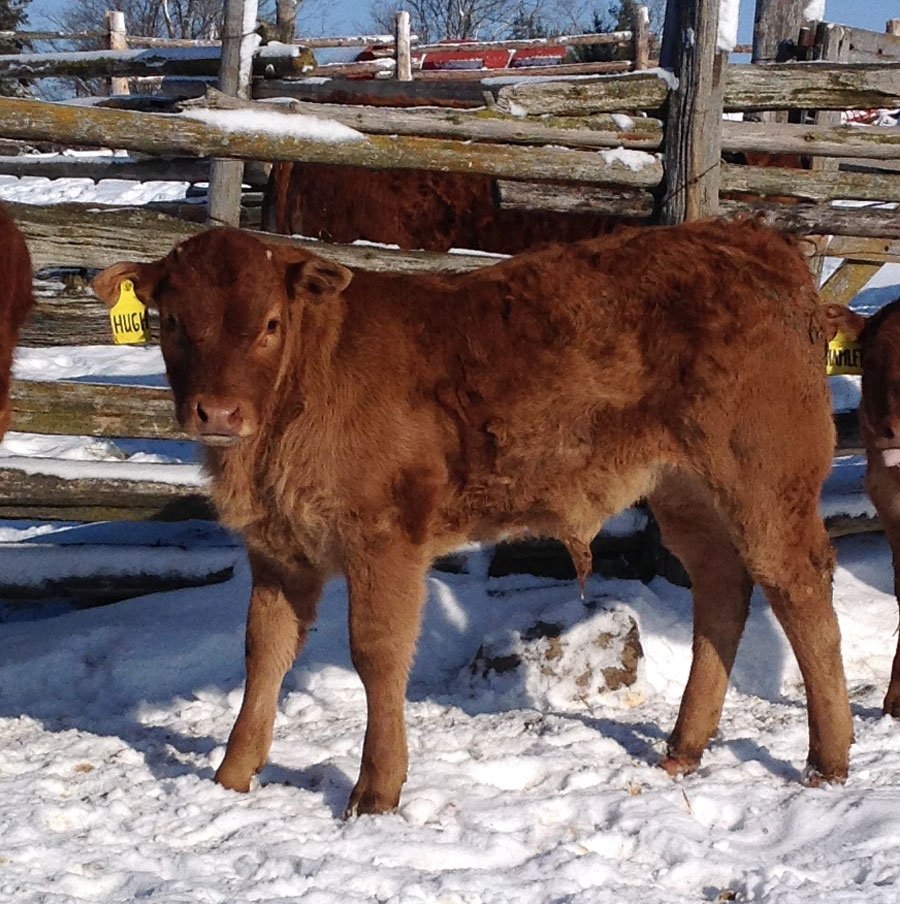 Brown Eden Hugh – January 2021